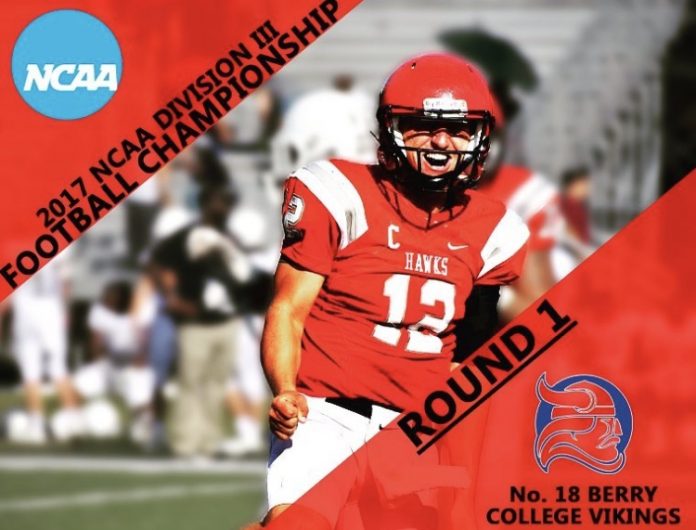 By Damali Thomas
Montgomery, AL (November 11, 2017)- Today the Huntingdon Hawks football team gathered together to discover who they would be playing in the first round of NCAA Division III playoffs. Around 4 o'clock this afternoon, the team discovered they would be taking on #18 ranked Berry College Vikings. The Vikings finished the season with a 10-0 record with wins over USA South conference teams LaGrange College and Maryville College.
The game is scheduled for this Saturday, November 18th at 12PM at Berry College in Mount Berry, Georgia. The Huntingdon Hawks, fresh off a win against LaGrange College, will be battling to keep the season going for another week. Come support your Hawks as they battle the Vikings! Hawk 'Em!
All rights reserved, Gumptown Magazine. Copyright 2017.