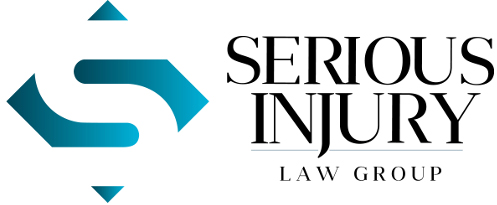 MONTGOMERY, Alabama – The Serious Injury Law Group will conduct a Black History Month essay contest, encouraging high school students throughout the Black Belt to honor "Living History."
The Black History Month essay contest will include $1,000 scholarship awards for the best essays in each of 12 Alabama counties. Entrants are asked to write about individuals they consider to be heroes in their own communities.
"We want to encourage our young people to recognize heroes currently making a positive impact on their lives, and we want them to know that luminaries can be found beyond history books," said Gerald C. Brooks Jr., a founding partner of Serious Injury Law Group. "There are people all around us currently working to make a positive impact on Alabama communities, and carrying forward the work of our ancestors."
The contest is open to students in these Alabama counties: Montgomery, Dallas, Macon, Greene, Bullock, Hale, Lowndes, Marengo, Sumter, Wilcox, Pickens and Perry.
The essay contest rules require that the subject of the essays be a living person, and essays must be submitted by 5 p.m. Feb. 28, 2017. Serious Injury Law Group, P.C. Serious Lawyers. Serious Results. • Additional contest rules:
• Essays must be approximately 500 words.
• Essays must be free of spelling, grammatical and typographical errors.
• Students in grades 9-12 are eligible to participate.
• Submissions must include the student's name; grade; parent/guardian's name, parent/guardian's phone number and parent/guardian's mailing address; school; and sponsoring teacher's name and phone number.
• Submissions must be emailed to livinghistory@seriouslawyers.com by the deadline.
• One winner will be chosen from eligible submissions from each eligible county.
• Contest winners will be notified no later than March 15, 2017. For information about the essay contest, email livinghistory@seriouslawyers.com.
ABOUT SERIOUS INJURY LAW GROUP Serious Injury Law Group, established in 2015, serves clients throughout the state of Alabama. The firm has offices in Birmingham, Hayneville, Mobile and Montgomery. For more information, call 855 SERIOUS.
All rights reserved, Gumptown Magazine. Copyright 2017.