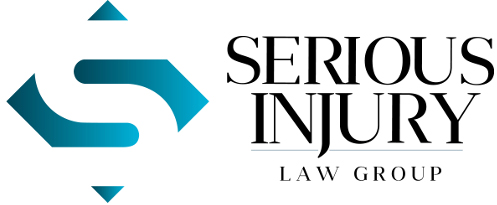 By Jasmine Phillips
Birmingham, AL– The Serious Injury Law Group has awarded over $52,000 in
scholarships to twenty-one (21) high school students preparing for college across the State of Alabama. The scholarships were eligible to high school seniors with a minimum 3.0 GPA and demonstrated civic and academic excellence. The funds will be allocated towards books, tuition, meals and housing. To be selected, each student submitted an application along with transcripts, essays, and college acceptance letters which were evaluated by a committee selected by the firm.

"We were intentional about this initiative especially during this pandemic. Our goal was to encourage youth to stay focused on their education and reward those that would continue their postsecondary educational career. " says Gerald Brooks, Managing Partner of the Serious Injury Law Group.

The twenty-one (21) winners of the Serious Injury Law Group Scholarships are: Morgan Cunningham and Nicholas Paradise of Hoover High School, Cameron Miles and Chailyn Robinson of Ramsay High School, Jared Pugh of Jefferson County International Baccalaureate School, Justin Porter of Hueytown High School, Jalice Westery of Jackson Olin High School, Laila Sears of Woodlawn High School, Carmell J Sanders – Manor Hall International School in Al Ain, Abu Dhabi, UAE all from Birmingham, Alabama. Lorenzo Marvin Alexander, II of G.W. Carver High School, Jake Bailey of Alabama Christian Academy, Yohan Foo of Loveless Academic Magnet Program (LAMP) High School all of Montgomery, Alabama. Destyne Evans of Baker HighSchool, Alexcia Gibbs of Cottage Hill Christian Academy, Tianna Jade Horton of Williamson High School, and Haleigh Trainer of Mattie T. Blount High School all of Mobile, Alabama. A'shanti Green of Sumter Central High School of Sumter County, Andre Pontoo of Bullock County High School of Union Springs, Alabama, Chandler Ross of Stanhope Elmore High School of Millbrook, Alabama, Jamarcus Rowden of Thomasville High School, Coley Wade Taylor of Francis Marion High School of Marion, Alabama.

"With so much negativity in the world, we felt that it was incumbent upon us to reward these hard working young men and women as they strive to better themselves, their families and our community through their educational pursuits." Chuck James, Managing Partner, Serious Injury Law Group.

To learn more about Serious Injury Law Group, their mission to give back to the community, and their fight to get justice for deserving clients visit www.seriouslawyers.com or call 877-671-5356 for a free consultation. You can also find the law group on Instagram at @seriouslawyers and
Facebook at @seriousinjurylawyers.

For more information about the scholarship, please contact Jasmine Phillips at
[email protected]
All rights reserved, Gumptown Magazine. Copyright 2021.